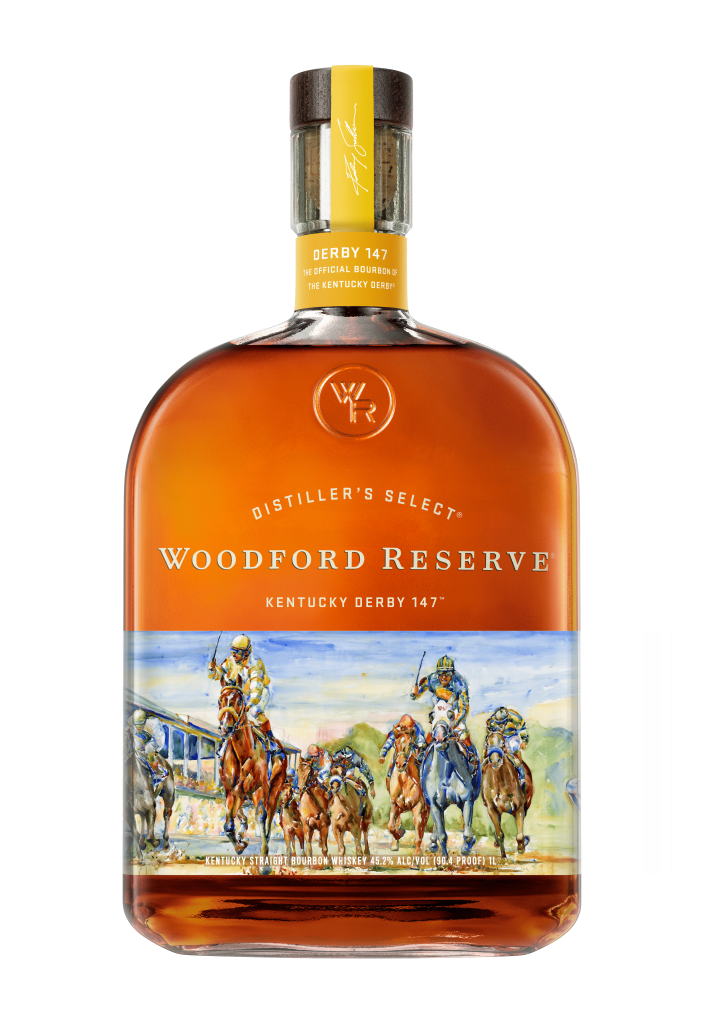 Kentucky Derby® Bottle
Woodford Reserve®, the Presenting Sponsor of the Kentucky Derby®, is honouring "The Greatest Two Minutes in Sports" with the release of its 2020 commemorative Derby bottle.
It features the work of Louisville artist Richard Sullivan, a former Atlanta Braves baseball player. Sullivan's stunning watercolor image is of thoroughbreds as they thunder toward the finish line, with the famed Twin Spires of Churchill Downs in the background.
More details here.