Double Gold Medal
View Awards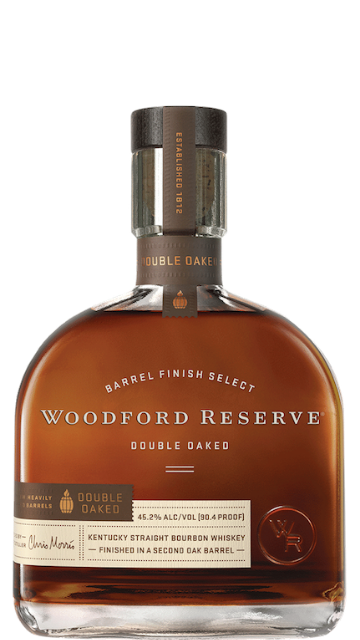 Double Oaked
An innovative approach to twice-barreled bourbon creates the rich and colorful flavor of Woodford Reserve Double Oaked. Uniquely matured in separate, charred oak barrels – the second barrel deeply toasted before a light charring – extracts additional soft, sweet oak character.
Tasting Notes
Nose
Rich notes of dark fruit, caramel, sharp honey, chocolate, marzipan and toasted oak.
Taste
A full-bodied mix of vanilla, dark caramel, hazelnut, apple, fruit and spices.
Finish
Long and creamy with lingering hints of honeyed apple.
Double Oaked
Explore The Flavor Wheel
Tap to explore the unique flavor breakdowns of each Woodford Reserve expression. Every whiskey has its own special Flavor Wheel reflecting the diverse tasing notes you'll experience with every sip.
Wood
Almond
Hazelnut
Oak
Pecan
Fruit & Floral
Apple
Cherry
Cognac
Orange
Pear
Sweet Aromatics
Brown Sugar
Butterscotch
Caramel
Chocolate
Honey
Maple Syrup
Marzipan
Vanilla
Awards & Accolades
Double Gold
San Francisco World Spirits Competition