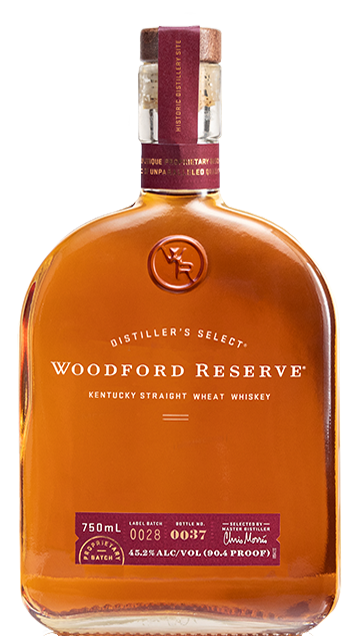 Wheat Whiskey
Woodford Reserve Wheat is based on historical recipes but influenced by the iconic core Woodford Reserve Bourbon brand. With wheat as the dominant grain – at 52%, followed by malt (20%), corn (20%) and rye (8%) – this uniquely crafted whiskey boasts fruit and floral flavors.
Tasting Notes
Nose
Aromatic spiced (cinnamon and cedar) and cooked fruit (apple, pear, banana) mingle with a delicate floral character sweetened with light vanilla bean and brown sugar notes.
Taste
Spicy applesauce and toasted coconut notes enliven an earthy mint and cocoa nib mix.
Finish
Dry, subtle cocoa nibs and lingering apple peel.
Wheat Whiskey
Explore the flavor wheel
Tap to explore the unique flavor breakdowns of each Woodford Reserve expression. Every whiskey has its own special Flavor Wheel reflecting the diverse tasing notes you'll experience with every sip.
Spice
Cinnamon
Cocoa Nibs
Eucalyptus
Mint (Earthy)
Sweet Aromatics
Brown Sugar
Caramel
Dark Chocolate
Vanilla